About
Hi, I'm Layla
A first-generation Palestinian American with a deep passion for baking. With my self-taught skills and unwavering dedication, I'm excited to bring you a bakery experience like no other. Having grown up in a Palestinian household, I was surrounded by the vibrant flavors and traditional recipes of my heritage. This inspired me and instilled in me a profound appreciation for the artistry and craftsmanship involved in creating pastries. Driven by my passion, I embarked on a journey of self-learning, experimenting with different techniques and flavors to perfect my craft. Countless hours of practice and a relentless pursuit of excellence allowed me to create pastries that capture the essence of both my Palestinian roots and my American upbringing.
At Meezan Kitchen, our guests are not just customers, they become part of our family. Through every order, we extend our table and open our home to you. You can rest assured that no one ever leaves hungry. Each plate at Meezan Kitchen tells a story of our vibrant culture, inviting you to experience the rich flavors and the inherent beauty that define our Middle Eastern heritage. I am thrilled to extend my family table to each and every one of you, inviting you to savor authentic flavors and immerse yourself in our rich Middle Eastern culture. Be my guest and join me at the table, where unforgettable culinary experiences and cherished memories are waiting to be created.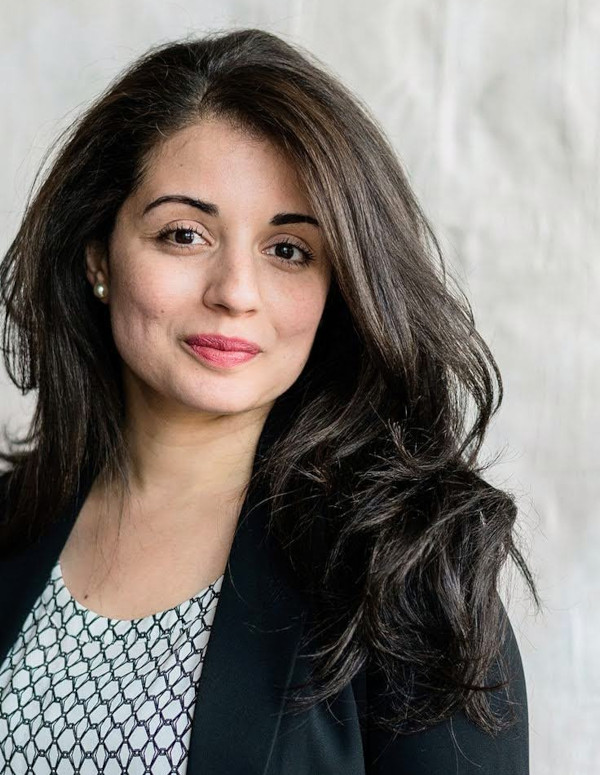 Owner & Taster
Linkedin: https://linkedin.com/in/laylaakhafaga/
Phone: +1518.387.9702
City: Niskayuna, New York, USA
Degree: Mathematics
Email: layla@meezaninc.com
Ethnicity: Arab / American
What is Meezan?
"Meezan" is an Arabic word that means "balance" or "scale." In Islamic terminology, it refers to the concept of balance and justice in various aspects of life, including ethics, finance, and social interactions. It signifies the importance of maintaining equilibrium and fairness in all endeavors. In the context of Meezan Kitchen, the name suggests a harmonious blend of Middle Eastern and American flavors, creating a balanced and delightful culinary experience.
Testimonials
Your feedback is important to us! Click here to share your experience and leave us a review!
Review
Ann F. Conway
Customer
Picked up our order. Beautiful and extremely delicious.
A. Jennings
Customer
This place was delicious! I didn't know what to expect, a lot of the items on the menu where new to me, but they didn't disappoint. Everything I tried was amazing and the owner was great. I would definitely recommend Meezan to friends who are looking to try something new or if you just are looking for something tasty. The Cake Cubed Strawberry Cheesecake is fresh and delicious, it shipped well to Chicago. I will be reordering ASAP.
Jessica Williams
Customer
Thank you so much for my recent order. The cake cubes were so delicious. About 2 months ago, me and my family spent a night in Schenectady for a show. After having brunch, we walked around and was recommended to check out the farmers markets. Boy, am I happy we did! The last stand we stopped at was yours and we got to talking. You guys told us about your great ingredients, all of the different items you sold, and also a little bit about Ramadan as it was the end of March. The 2 items we tried were your baklava cube and lemon raspberry cube. Both surprisingly made it home after our 3 hour drive. However, I wish I would have tried it before leaving because I would have bought more! The 2 cake cubes we just received in the mail were just as delicious and fresh as the ones we purchased in person. I can't wait to place my next order! Thank you for taking the time to read this and have a great day!
C. Torres
Customer
This baklava cheesecake is some next level stuff! It is, hands down, the most amazing thing I have ever put in my mouth. Look at the flaky layers... JUST LOOK AT IT! It tastes just like it looks! Crisp or smooth, sweet or salty at all the right times! I should have taken a "before" photo, but this cake has its own gravitation field. As soon as the box opened, the cake was surrounded. You know those "just a small piece... no... half of that" people? My dad is that person. He had three slices. 5 out of 5, would recommend.
Lindsay Ann
Customer
Order your desserts and gifts from here, you wont be disappointed!! Everything we've tried so far has been incredible! Especially the cake cubes. my husbands from Egypt and said the kunafeh was the best he's ever had 😃